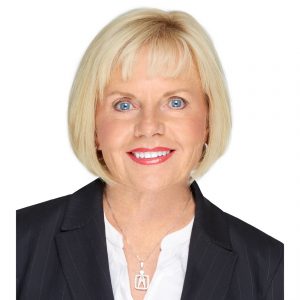 As I write this, it becomes apparent that being thankful is a constant state of being. Although it's the month of November when we summon our inner thoughts and pay mental homage to those things in life that bring us gratitude, the reality is that the act of coming together for a greater good is instilled in our values year-round. And for that I am thankful.
Recent events have touched our community in profound ways. The young mother of six killed in a collision on Golden Valley Road. The senseless shooting in Las Vegas that affected many of our residents. The hurricanes, floods and fires impacting our nation's citizens in other cities, states and territories. And in response, the Santa Clarita community has rallied in support to offer love and assistance.
Not just in times of crisis, the Santa Clarita community pulls together to assist those in need in both big and small ways. The Henry Mayo Newhall Hospital new patient tower is an example of community giving to make this much-needed facility a reality. The Senior Center new building campaign just broke ground on their long-awaited project. Each year, the Santa Clarita Auto Dealers Association provides and serves the Boys and Girls Club families with a Thanksgiving meal complete with all the trimmings. The list goes on.
I am so proud to belong to a community cloaked in a culture of caring, and defined by people who individually and collectively strive to make a difference. When Don and I opened the doors of Valencia Acura 20 years ago, we knew we had found so much more in Santa Clarita than simply a place to do business. This is our family's home and our beloved community.
As we near the finale of our "20 Years of Friendship" celebration, we know that the friends we've made and those we have yet to make will continue for years to come. Hugs and kisses to your family, friends, and loved ones this November and all year-round. xoxo
Celebrating 20 years serving the community, Valencia Acura is a local, family-owned and operated car dealership located at 23955 Creekside Road in Valencia. Valencia Acura has been recognized as a prestigious Acura Precision Team Dealership for 11 years, awarded Acura's Council of Excellence for 13 years, and voted Santa Clarita's Best New Car Dealership for 15 years by the Signal newspaper. Owners Don and Cheri Fleming can be reached at (661) 255-3000. Visit www.ValenciaAcura.com.